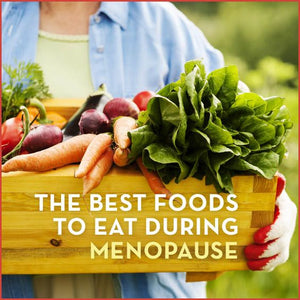 The 10 Best Foods to Eat to Manage Menopausal Symptons
Are you starting to experience some of the signs and symptoms associated with menopause and perimenopause? Night sweats, hot flashes, unwanted weight gain, sleepless nights, fatigue, moodiness, brain fog, and loss of bone mass are just a few of the things you may be noticing as you enter this season of your life.   
With Estrogen levels beginning to decline, there are usually a host of unwanted side effects that accompany this time.  And, While you might feel like your body is all over the place, you can absolutely manage some of the not so fun stuff with proper nutrition. If you would like practical ways you can manage your symptoms with your diet, Download this FREE Guide that tells you the BEST foods to eat, why to eat it and suggestions on how to prepare them.