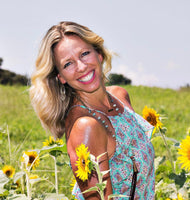 Get to know Ruth
Hey Beautiful!
Thank you so much for stopping by. My name is Ruth, wifey to Walt and mom to Ben, Jake and Pete. I am a 50 year old personal trainer, health coach, life coach, transformation specialist, and personal development junkie. My passion is empowering women to take imperfect action in their fitness, nutrition, and mindset, so they can create a body and a life they love!
As a trainer for the past 19 years, I've learned the BEST practices that will help you get in amazing shape, balance your hormones, improve your health and rock those skinny jeans. My programs are perfect for the 40+year old women that wants to look and feel her best while aging gracefully.
I have led thousands of hours of fitness classes and served thousands of personal training clients both online and in my local bootcamps.
I'm a Jesus loving, superfood coffee drinking, jeep driving and spicy skinny margarita sipping kind of gal. If that sounds like a good fit, then join me in starting your own transformation.
Stay fit,
Ruth